Hello Everyone.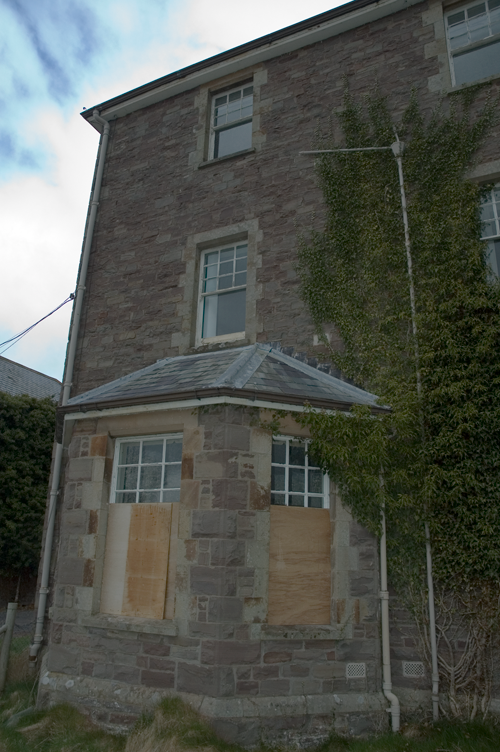 I'd like to take you a short journey. Close your eyes for a few seconds and take a few deep calming breaths...
In... And Out. In... And Out.
Feeling lovely and calm? Goodoh.
BANG!, CRASH!, POW!
That's how the asylum feels. It's abandoned, there's no electric, there's no water. The windows are all smashed out, and it's cold and damp. And the first thing you see when you jump through the window frame into this wonderland...
It pretty much sets the tone for the rest of the adventure. Everything is gloomy, covered in dust, and the whole building just has an aura of, well. Sadness I guess. There's not really much of a narrative to this exercise, so I'll just try to share my thoughts with each photograph.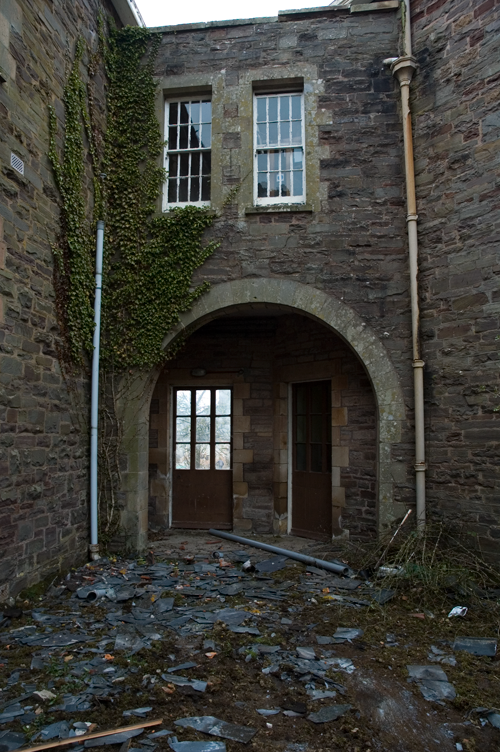 A door to nowhere. A place through which you can walk through walls.
A photo album with no photos... Kind of epitomizes the whole building really.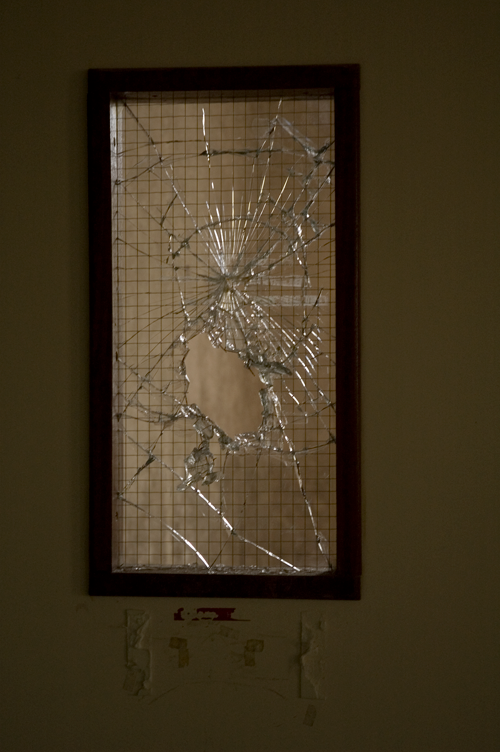 The first of many interior smashed windows I came across. I'd imagine they were vandalized by people who snuck in like me.
The first intact window. In the gloomiest room funnily enough. I have mixed views about the wide angle lens.. On the one hand, it distorts straight lines, which kind of fits in with this kind of location. On the other hand... It distorts all the straight lines.
It's kind of bizarre to see tiles hanging off a wall. I can't put my finger on why though.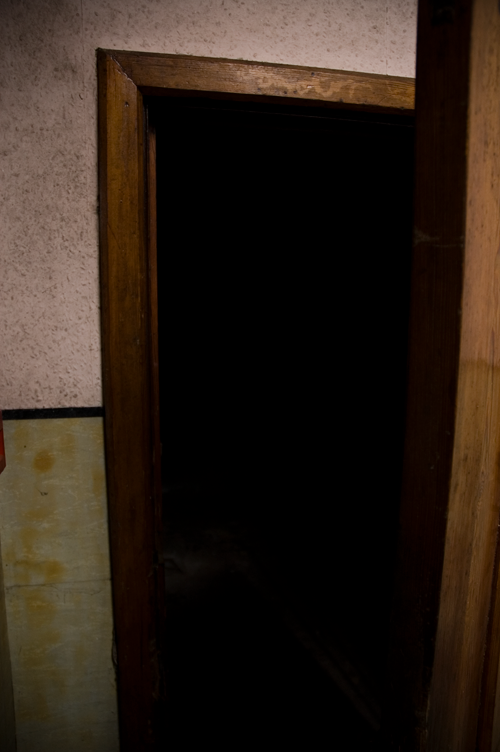 This room gave me the creeps. I couldn't go in. I knew I was being a coward.. but I just couldn't.
Lets, for a second ignore the fact that an entire sheet of wallpaper has fallen down. Look at the decor! It's foul. Give me the clinical white and beige of NHS buildings... I beg of you.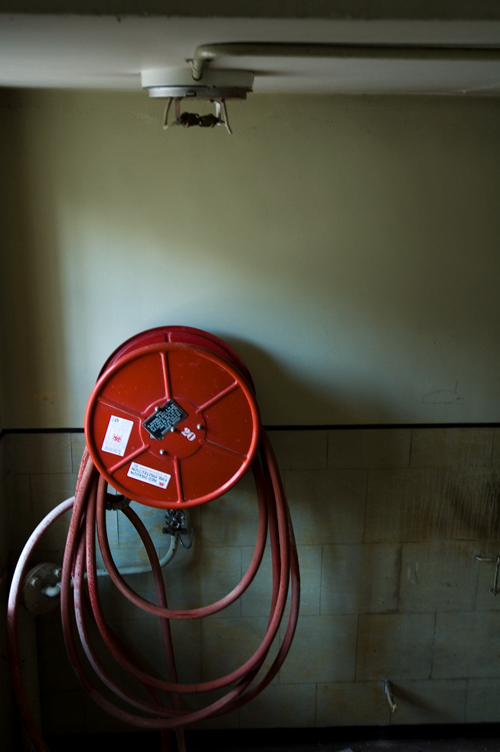 Ripping Adam off. It's a good picture though right.. Yeah, you know it.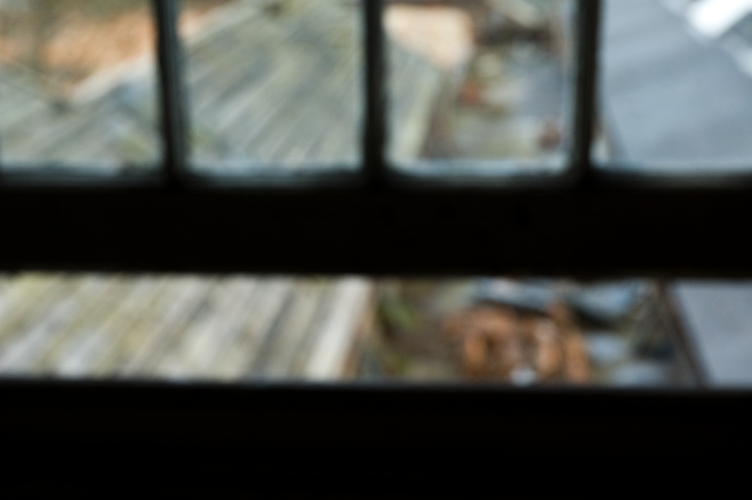 All through the building, windows were open just a few inches. I don't know why. It seems fairly bizarre to me though. Maybe the cold was just getting to me.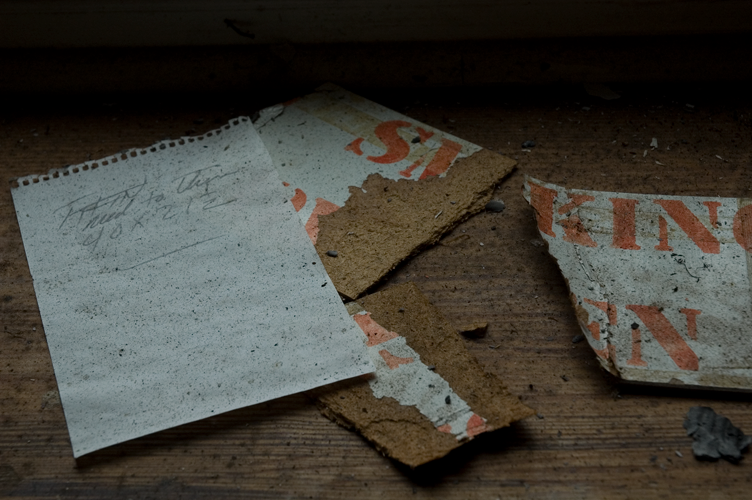 Similarly, there were little scraps of lined paper with things scrawled over them everywhere. Mostly numbers. I like to pretend they're the scribblings of an unsound mind. In reality, they're probably measurements.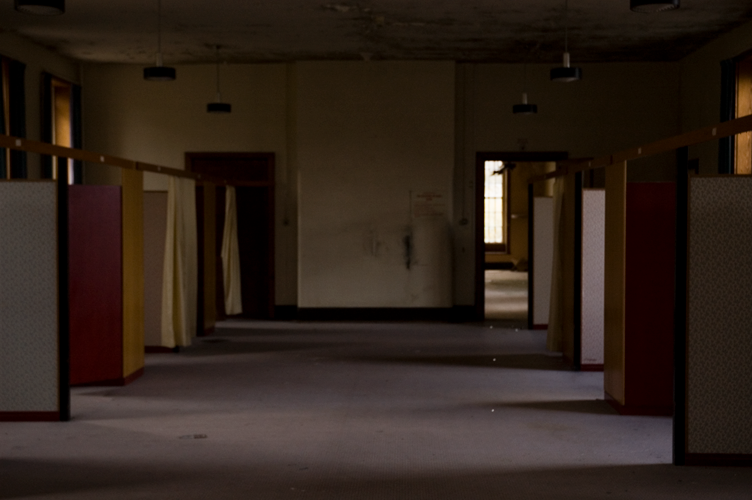 This room was just.. lots of mini rooms in a big hall. About 6x6 foot I estimate. they all had their own windows. I'd like to know what used to be in here, before it was just the dividers that remained.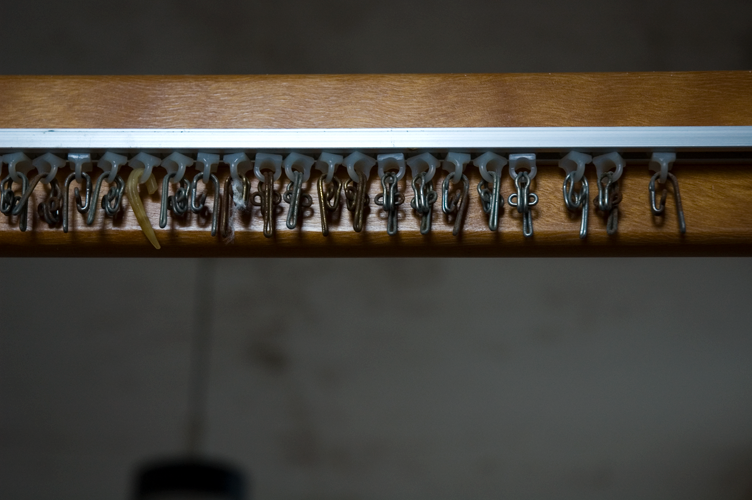 They used to have curtains. I guess this, because all the frames had little curtain hooks hanging off them. At first, I thought they were impressive paper clip collections.
All the cubbys had a desk, a wardrobe, and a little mirror.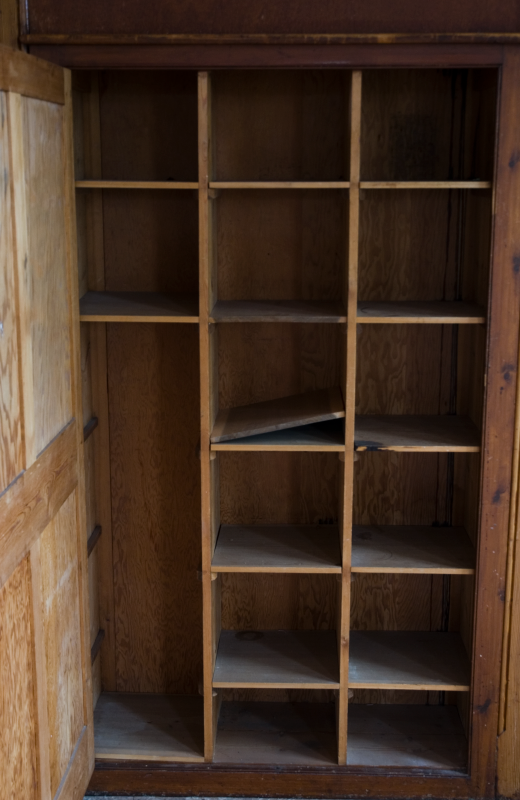 All the cupboards were empty.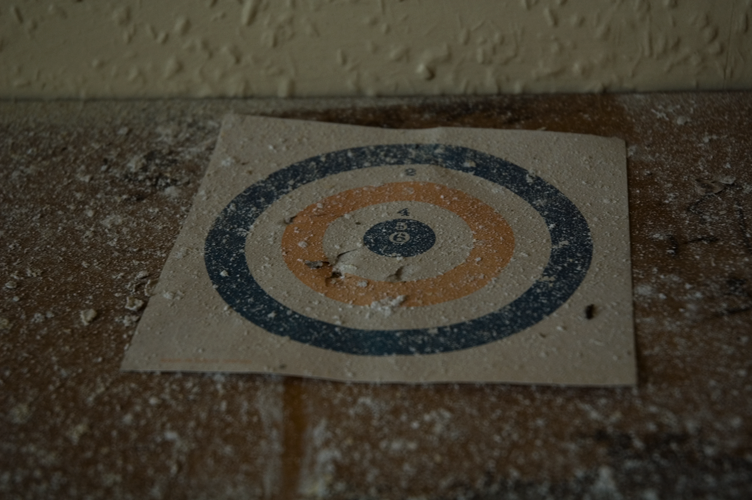 All over this room and the next... Little targets. I find the combination of targets and the mentally ill somewhat disturbing. Even more worrying is how good a shot they appeared to be...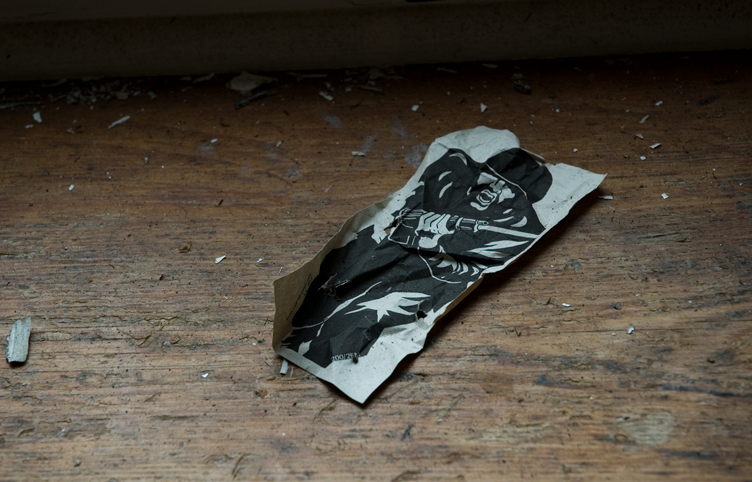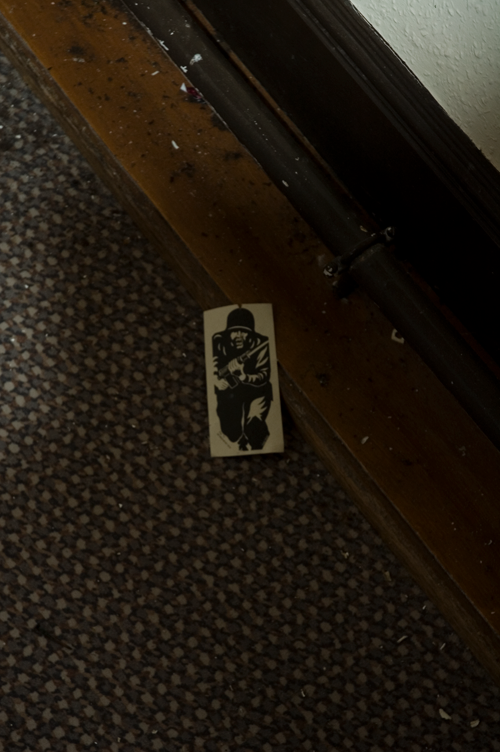 I called these guys Tom.
Where the lights go off at night time.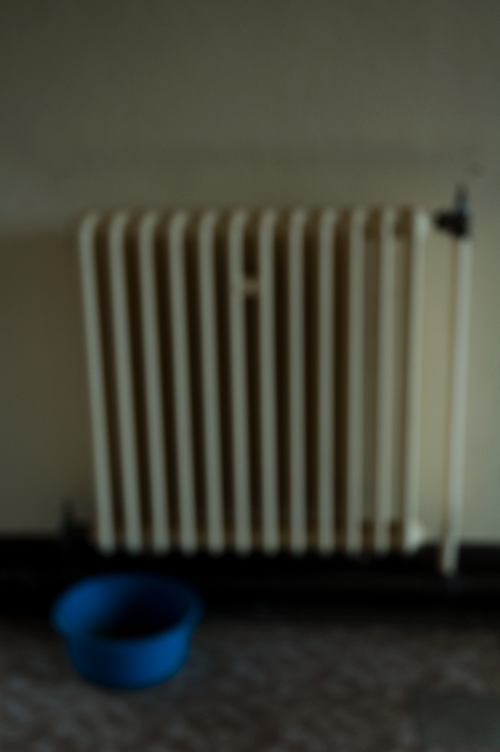 All the radiators had little tubs underneath. I imagine they were leaky. Because that's what you need in an asylum.
*drip*
*drip*
*drip*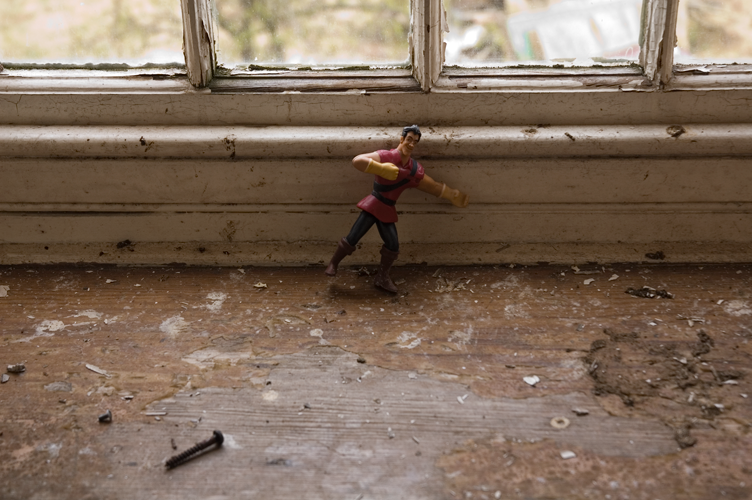 'Noooo Onnneeeeee's slick as Gaston, No one's quick as Gaston ,No one's neck's as incredibly thick as Gaston!'
All the best disney songs seem to involve drinking.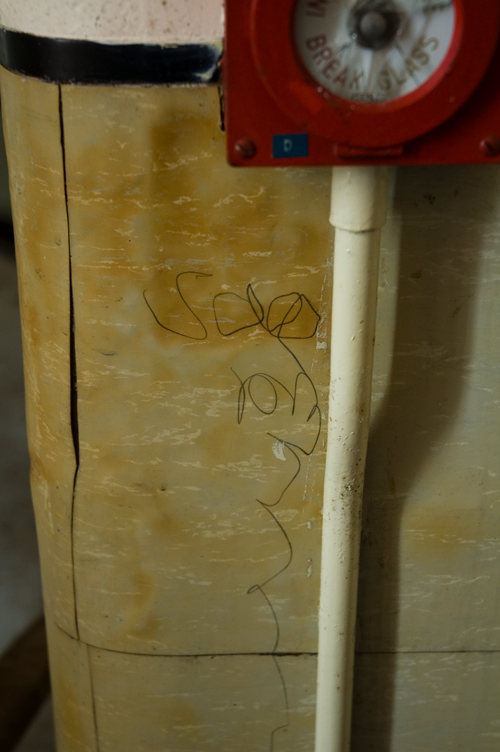 Aside from drawings in dust, there was remarkably little graffiti for an abandoned building..
I was too scared to go down here too.. The building is oddly noisy... With each bang you heard, you breath caught and you froze on the spot for a few terrifying seconds. Then everything was fine again.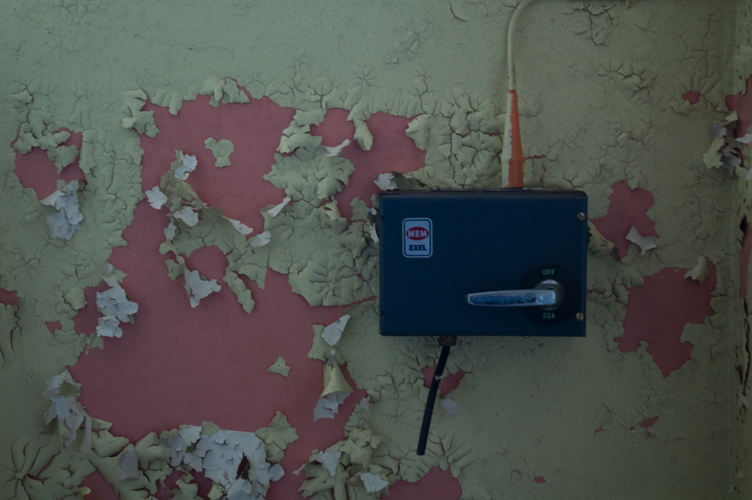 There was flaked off paint all over the floors and ledges. Perhaps they should have stuck with the ugly wallpaper...
I don't understand the bedroom sign.. From the looks of the room the sign was in, that could never have been a bedroom. 10 years of abandonment has ravaged this building. It's not nice to imagine anyone living here...
Ending on a high. Making toilets look artsy.