Decemberists.
I think that sums everything up. I had a fabulous time. I was high the entire time and I didn't even feel real at some points. That's how amazing it was.
Picture wise, they're not the best. But it was very dark, I wasn't as close as I'd have liked, my flash was broken, and my hands were shaking so hard I nearly dropped the camera on several occasions. But all things considered, they're not bad. Just... adequate I guess.
I won't lie to you, most of the pictures are of Colin. I'd like to claim this is because I was in the middle, and so was he... but..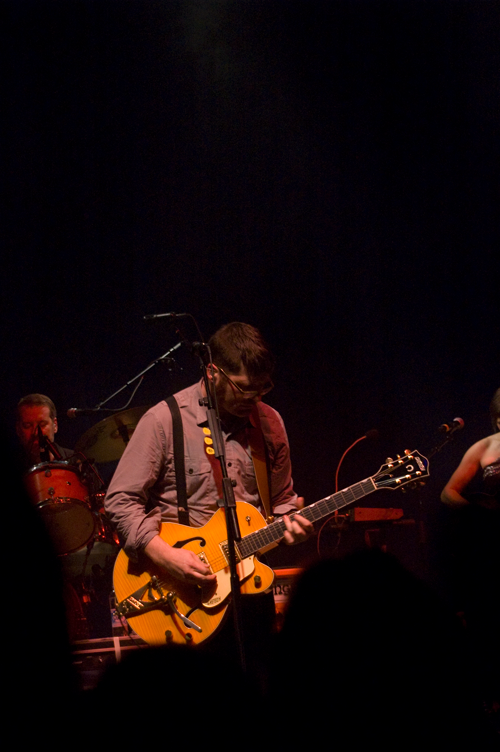 The elusive shadow dwelling Mr. Chris Funk.
Barely visible Nate and Jenny.
John being conducted by Colin
Shara being fabulous and goose bump inducing.
Becky, being a ghost with Colin, as they had both died by this point.
Shara telling Colin. He knows what he did.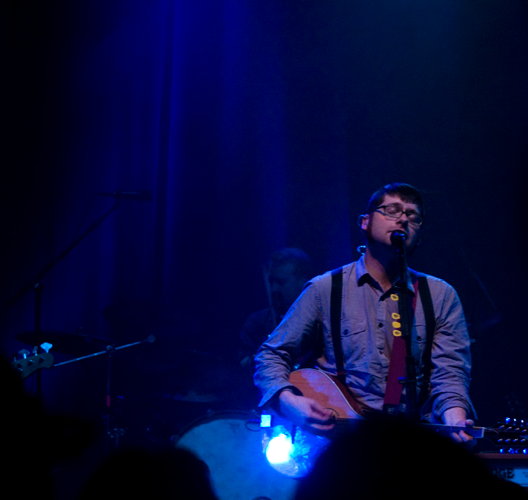 Nate is impossible to photograph.
Cheerio London!
... *swoon* <3